Tuesday, March 17, 2009
Pope says no
to condoms as tool to end HIV/AIDS.
Posted by

Fons
at 3/17/2009 12:25:00 PM
8 comments:

Wednesday, March 11, 2009
What's the Employee Free Choice Act
about?
It's needed now. Call your Congressperson and tell them why we need a stronger labor movement.
Posted by

Fons
at 3/11/2009 01:39:00 PM
No comments:

Saturday, March 07, 2009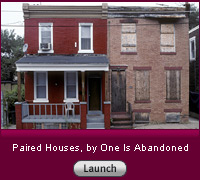 Amazing foto essay
on the blight next door.
Posted by

Fons
at 3/07/2009 07:15:00 PM
No comments: